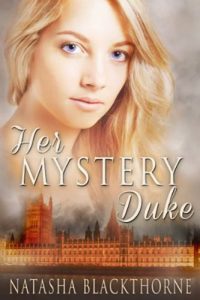 Steam: Steam Level 5
Erotic Romance ~ Light BDSM ~ Rubenesque / BBW ~ Regency
Historical ~ May-Dec ~ Non-virginal Heroine ~ Kept Woman / Courtesan ~ Novel Length
Leagues apart in society, they can only have one possible future, that of protector and mistress…
Jeanne Darling spent her adolescence coping with her father's increasing illness and insanity. Left alone by his death and plunged into poverty, she did what she had to do to survive. Still reeling from the overwhelming physical and emotional demands her father's care required, she values her peace above all. She doesn't need anyone or anything except her writing and the safety of her rented garret chamber. Now she's about to rise above her past and create financial independence for herself. What she does not need is the mysterious and possibly insane stranger who walks into the coffee shop and into her life.
David Somerville, the Duke of Hartley, has known pain and betrayal from the people closest to him. Born to privilege, power and wealth, and filled with idealistic vision for humane change, he gives all of himself to his political career. He keeps his life circumspectly under control. But one day, all the carefully arranged threads of his life unravel and his life intersects with Jeanne's in a way that challenges his view of everything he thinks he knows.
Leagues apart in society, they can only have one possible future, that of protector and mistress. And neither wants to risk deeper connection. However, their overwhelming attraction and resulting sexual games provide them with pleasures neither of them has ever known. Will their sensual journey lead them to discover a more emotionally profound side to domination and submission? Or will their seemingly insurmountable differences and passionate personal goals drive them apart?
Reader Warning: HER MYSTERY DUKE is a work of historical erotic romance. It is not meant to be a guide to or an accurate portrayal of modern BDSM lifestyles or practices. This story contains graphic descriptions of sexual acts and frank sexual language. It also contains light bondage, anal play, sexual toys, cunnilingus, fellatio, masturbation, voyeurism and spanking. Please be aware, there are no scenes of ménage or sexual sharing in this story.
Get Her Mystery Duke by Natasha Blackthorne at Amazon
Have you read this book or another by this author? Tell us about it in the comments!