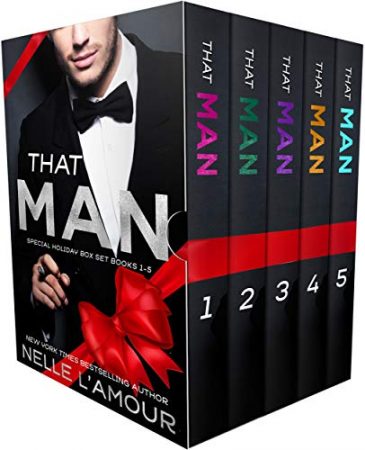 Steam: Steam Level 5
For the first time ever, ALL five bestselling THAT MAN books are together in one sizzling box set. Heat up your eReader and light up your holidays with scorchin' hot Blake Burns. LIMITED TIME ONLY!
Can one unforgettable blindfolded kiss under the mistletoe change a player? You betcha!
When sexy television executive Blake Burns sets his lips on his feisty new assistant, Jennifer McCoy, all his non-committal rules fly out the door. All he wants for Christmas is her.
But skeletons in the closet may prevent him from getting his wish. And being a very naughty boy on Santa's list doesn't help either.
THAT MAN has it all. Hollywood glitz and glamour, steamy romance, crazy exes, and one zany but lovable oversexed Grandma!
Be prepared to laugh, cry and swoon!
Get THAT MAN: Box Set Books 1-5 by Nelle L'Amour at Amazon
Have you read this book or another by this author? Tell us about it in the comments!