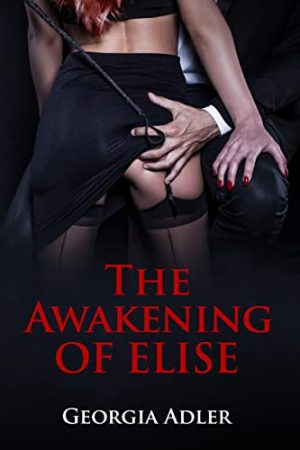 Steam: Steam Level 5
Book one, the Second Edition of a three-book series, The Awakening of Elise is a steamy novel that looks at the life of Elise Adair, a middle-aged woman in the midst of a divorce who finally embraces her true sexual desires. Sparks fly when Elise meets Wyatt, a young, dark-haired carpenter with his own dark desires. She experiences a sexual awakening that will forever change her life as they explore an erotic journey filled with lust and sexual experimentation. It is a journey that will awaken the deepest desires that she has hidden from herself. Lust, sex, and fetishes galore emerge along the way.
Book two of the series, Elise Unleashed, is expected to be available in April 2023.
Get The Awakening of Elise: An Erotic Journey of Exploration (Elise's Awakening Book 1) by Georgia Adler at Amazon
Have you read this book or another by this author? Tell us about it in the comments!