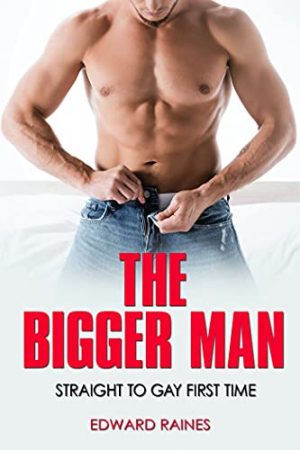 Steam: Steam Level 5
My buddy Trent and I have always been super-competitive with one another. That's why when he decided on a little "bet" I knew I couldn't resist. He didn't believe me when I told him just how "big" I was. And I figured that there was no way he was even bigger than me. So, I decided to go along with his ridiculous bet, in which we dropped our shorts and saw who really is 'big man on campus.'
Only, Trent proved me wrong. Not only is he bigger, he is WAY bigger. And the rules of the bet? The loser has to get on their knees and pay up big time. Trent and I are both straight, but a deal's a deal, right? I wanted to back out, but then Trent started mocking me for not being able to "follow through." Well, that was one pot-shot too many, and I decided that I was going to follow-through, all right.
And Trent wasn't going to go easy on me, either. He was about to pound me to victory. And the more I thought about it, the more I actually started to kind of want it. And by the time I was on my knees, ready to submit? I was ALL in and ready to "follow through."
Get The Bigger Man by Edward Raines at Amazon
Have you read this book or another by this author? Tell us about it in the comments!