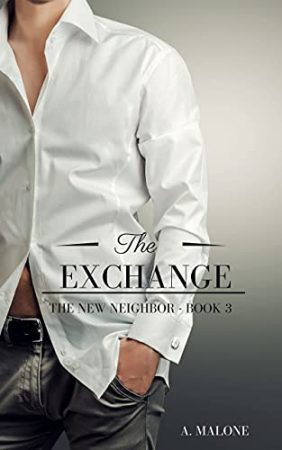 Steam: Steam Level 4
Josh and Alexander have the whole summer set up for themselves, with nothing more to distract them than Alexander's job and Josh's art. With all the free time they have for themselves, they are able to push the boundaries of what they want and what they can do more and more.
With the country shut down, Alexander is no longer expected back in Los Angeles at the end of the summer, since it seems as though no one will be going anywhere for the foreseeable future.
The only thing on his mind is something he hasn't gotten around to telling Josh.
Or rather, asking Josh.
The New Neighbor, Book Three: The Exchange is a 10,500 word short story that features a first time MM relationship, age gap, and a quickly deepening romance.
Get The Exchange: The New Neighbor: Book Three by Audrey Malone at Amazon
Have you read this book or another by this author? Tell us about it in the comments!