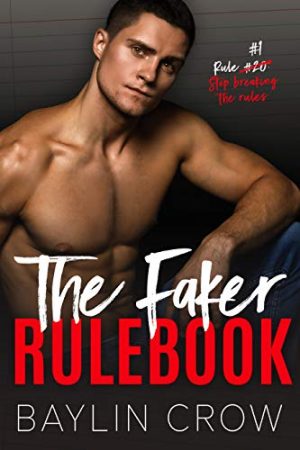 Steam: Steam Level 4
The Faker Rulebook: A perfect guide to a successful fake relationship with your straight best friend.
Noah—Rook Oliveira stumbled into my life when I was eleven years old.
Being the scrawny new kid at school with a mouth full of braces, I never expected to become unlikely best friends with the most popular boy in seventh grade.
At eighteen, I gathered the courage to tell him I was gay and admitted I'd never kissed a guy. He offered to be my first. Straight or not, that kiss had burned with nearly tangible fire and tattooed the moment on my heart.
I've spent the last four years trying to forget it.
Now we're seniors in college, and I've learned why secret relationships are a bad idea.
My brother is getting married, and my cheating ex is the best man. Honestly, Rook is more upset about it than I am. He comes up with this crazy plan to be my fake boyfriend for the week of the wedding.
If we're doing this, then we need to set some rules. Between fake kisses and sharing a bed, things could get messy. Because I'm in love with my best friend—and he has no idea.
The rules are simple. I never expected Rook to be the one that started breaking them.
Get The Faker Rulebook (Boyfriend Rules 1) by Baylin Crow at Amazon
Have you read this book or another by this author? Tell us about it in the comments!