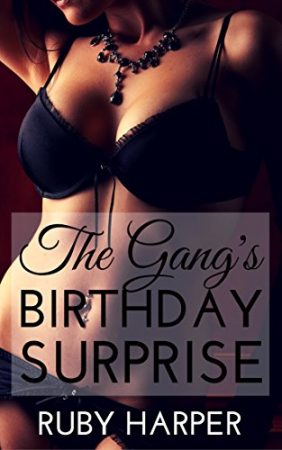 Steam: Steam Level 5
Did you ever wonder how it might feel to be taken by more than one man?
Emily did. And then she shared those thoughts with her husband. He plans, prepares and enlists the help of a group of men who've enjoyed seeing Emily's naughtiest pictures online.
They agree that Emily's even better in the flesh, and they reward her with a birthday surprise that's hotter than she could ever have imagined.
Short and incredibly steamy, this standalone story is a treat for anyone who's ever thought of a group encounter, even if only fleetingly.
Curl up alone, enjoy and imagine. The ultimate birthday gift.
Get The Gang's Birthday Surprise by Ruby Harper at Amazon
Have you read this book or another by this author? Tell us about it in the comments!