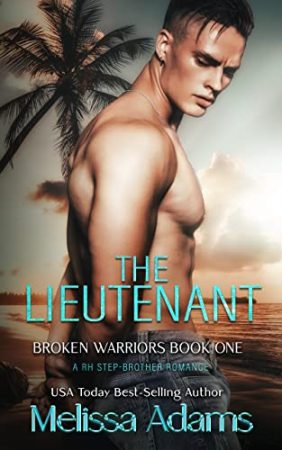 Steam: Steam Level 5
Forbidden love could heal my broken heart but is it worth the risk?
Love and heartbreak go hand and hand here, on the beaches of Star Cove. When my father was assigned as base commander in Star Cove, I couldn't say no to his offer to move in with him. I couldn't wait for the beach and the sand and my first real job out of college.
Imagine my surprise when I found out not only is Dad married but I now had two stepbrothers. Two incredibly sexy military stepbrothers that I had to share a house with. Our chemistry was hard to deny but with our parent's marriage, things were complicated.
If I give in to our attraction, I could ruin my stepbrothers' careers and my dad's. If I don't, I might lose the only chance at a love that could heal my broken heart for good.
This book is part of a trilogy and ends on a cliffhanger. This is a military stepbrother story where the heroine won't have to choose between her different love interests. It has steamy scenes, dub-con, swearing, danger and mild violence. Suitable only for readers aged 18+
Get The Lieutenant (Broken Warriors a RH stepbrother romance Book 1) by Melissa Adams at Amazon
Have you read this book or another by this author? Tell us about it in the comments!