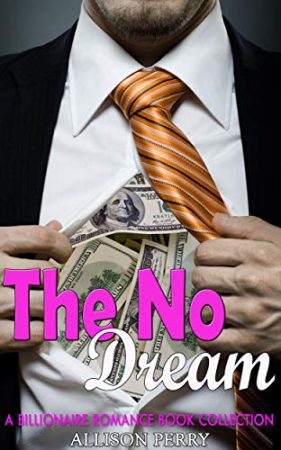 Steam: Steam Level 5
Take a look into the love lives of billionaires in this steamy romance collection! This passionate collection proves that love and romance are better when shared.
You know what they say – "Three's Company". Forty-three-year-old billionaire Christian Terry is in deep water after the government begins investigating him. Determined to get to the bottom of the allegations, Christian goes to the news reporter who broke the case. However, Alison Cooper refuses to give up her source. Despite Christian's frustration with her, he finds that he's got mixed feelings about her. He also realizes that she is full of surprises!
In "I Do…" Olivia discovers that her fiancé has been unfaithful the night before her wedding. Though she is feeling relieved because she's been having doubts, she also feels incredibly ashamed. Embarrassment causes her to make a risky decision by accepting her step-brother's hand in marriage! Though she feels better after a passionate night with Elliot on a weekend trip on his yacht, Olivia realizes he has been hiding lies.
Stella Crest is a successful businesswoman, but her love life suffers due to her self-consciousness about her weight. The big, beautiful woman stands in for her boss during a business trip and meets the owners of the company she works for. Anthony and Phil both want her and try to come to agreement. Perhaps the only solution is that everyone agrees that "Double the Pleasure", double the fun!
Evelyn is beautiful and independent, but most people find her to be a bit clueless. She also has a loud mouth, which often gets her in trouble! When she's hired by two business partners as a housecleaner, they hope she can liven up the house. Evelyn becomes torn between her feelings for the cold, aloof, yet gorgeous Gregory and fun-loving ladies' man Dylan – and both men find that they're attracted to her as well in "Sharing Eve".
Press Buy Now and multiply your pleasure with this exciting collection!
WARNING: This book contains mature language and content intended for 18+ readers only!
Standalone short stories all ending Happily Ever After and unlimited reading with Kindle Unlimited!
Get The No Dream by Allison Perry at Amazon
Have you read this book or another by this author? Tell us about it in the comments!