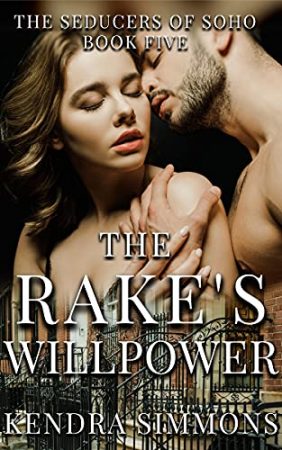 Steam: Steam Level 5
Regency London, Spring 1817
Drew's story, first begun in The Rake's Wall, continues as he struggles to make sense of his sex life. His lover and top Xan has suddenly married, leaving a power vacuum. Who will dominate their dungeon, and try to keep the Seducers of Soho, their sexy circle of submissives, in line as they play their erotic games?
Drew starts to drift from the Seducers to pursue other interests. One of them is darling debutante Athena, game for anything in bed or the dungeon. But Athena is nothing like Xan's gorgeous new wife Celine. Drew's been getting increasingly obsessed with her ever since they met.
Drew and Xan have been furiously jealous over Celine, but she's decided: Why not enjoy a menage a trois, with the threesome exploring their every fantasy together?
The more Drew focuses on Celine and Xan, the more Athena starts to slip away to form her own circle of lovers, including Joss, who's desperate to marry her, and Susan, who's brought out desires Athena dare not even admit to.
Drew desperately tries to keep Athena and Joss in his life through creating a second menage with them. But Athena has been leading a secret life behind Drew's back, and Joss is starting to have other ideas about who he wants as a lover….
A series of shocking events brings Celine and Drew even closer together. Where will this leave Xan, Athena, and Joss? Drew must use all his willpower to finally make a decision about each of his lovers, or lose them and the dungeon forever.
Sensuality Rating
This erotic novel for women contains multiple sexual situations, of various orientations, and explicit language some people may find offensive. It is for mature audiences only.
About the Author
Kendra Simmons is the author of romantica/erotica for women. She's the author of The Seducers of Soho series.
+++
Word Count=120,828
++++
Get The Rake's Willpower (The Seducers of Soho Book 5) by Kendra Simmons at Amazon
Have you read this book or another by this author? Tell us about it in the comments!