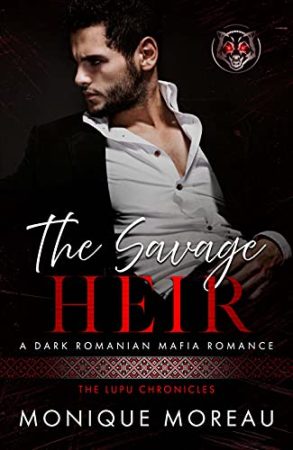 Steam: Steam Level 4
I am Nicu, the savage heir of the Romanian mafie Lupu clan.
I love rules: following them, imposing them, enforcing them.
Nicu
As the last son of the Lupu clan, I would never dishonor our name or tarnish our reputation. But Jewel is neither mafie, nor a virgin.
With no rules to temper my savage nature, it's no hold's bar when it comes to her.
And the fact that she's my fiancée's best friend?
Means absolutely nothing to me.
Jewel
I made a terrible mistake, hooking up with my best friend's fiancé. Those frosty blue eyes and dominant nature were a deadly combination I couldn't resist.
Not only do I loathe the traditional mafie culture he comes from, but guilt over my mistake is eating me up inside.
I threw him out, swearing to myself that it would never happen again.
There's just one problem…he won't leave me alone.
I have a stalker on my hands, only I'm not sure I hate it.
Content Notes:
The Savage Heir can be read as a standalone novel. It's the first book in the Lupu Mafia Family Romance series. Nicu is an over-the-top, possessive anti-hero with tendency to stalk the woman he loves. Please do not read if such material offends.
Get The Savage Heir (Lupu Mafia Family Romance Book 3) by Monique Moreau at Amazon
Have you read this book or another by this author? Tell us about it in the comments!