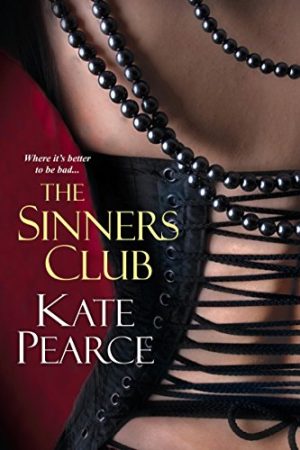 Steam: Steam Level 5
Surprises await the new earl of Pinchbeck Hall inside his new home in this historical erotic romance series debut by the New York Times bestselling author.
It's known as the Sinners Club . . . a private gentlemen's club whose members have mysterious pasts and secret fantasies too hot to reveal . . .
Unsure of his reception, Jack Lennox adopts the guise of his own secretary upon returning to his ancestral home to claim his father's earldom. When he arrives, he's stunned to discover the previous earl's lovely young widow, a woman of beguiling curves and sensual smiles, warming the bed . . .
Mary Lennox is determined to remain in Pinchbeck Hall and a mere secretary isn't going to tell her otherwise. But Jack Smith is a man of many talents and soon she's succumbing to his erotic games of pleasure. Only Mary may have underestimated the intensity of her wanton longings and the depths of Jack's dark desires . . .
Get The Sinners Club by Kate Pearce at Amazon
Have you read this book or another by this author? Tell us about it in the comments!