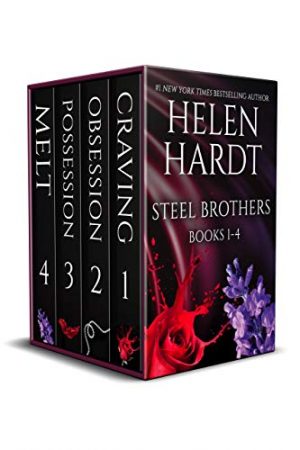 Steam: Steam Level 4
***Steel Brothers Saga Books 1-4 include Craving, Obsession, Possession, and Melt***
Your Escape Into A World of Dark Mysteries & Spicy Romance.
Meet the Steel men…
Talon, abused in the worst way as a child, was left a tormented and broken man. Jonah failed to protect his brother and now lives with unbearable guilt. Ryan is handsome and creative on the outside but the victim of a decades-old secret he doesn't even know he's hiding.
And their women…
Jade seeks refuge at her best friend's ranch to escape the humiliation of being left at the altar. Melanie is a beautiful and brilliant psychiatrist but is shattered over a patient's suicide. Ruby is a strong police detective determined to bring the most heinous criminal she knows—her own father—to justice.
Get The Steel Brothers Saga (Books 1-4) by Helen Hardt at Amazon
Have you read this book or another by this author? Tell us about it in the comments!