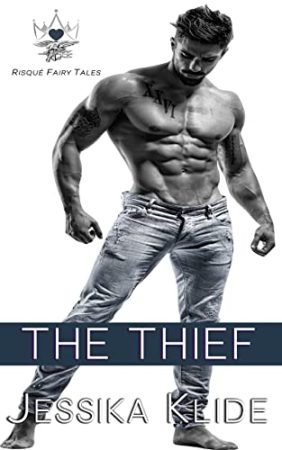 Steam: Steam Level 5
Money makes men, and women, either masters or monsters.
My late father was a master and ruled with fairness and compassion.
But my stepmother is a monster and rules with malice.
When I learn there is a trust fund worth millions and all I have to do to inherit the power is have a wife by my thirtieth birthday, I head home on a mission to marry. I have three weeks and no prospects, but I'm a Navy SEAL. Failure is not an option. I can remove my stepmother from her reign of terror, right all the wrongs, and save my little sister.
The moment I lay eyes on Rapunzel I feel the power I possess. Trapped in the elevator, the master saves her. But it is the monster who takes her as his wife.
Download The Thief today and prepare for your heart to be stolen.
THE THIEF is a full-length contemporary steamy romance novel about misdirection, retribution, and love. The first book in a modern-day Risqué Fairy Tale Romance series where Navy SEALs come to the rescue instead of Prince Charmings.
Get The Thief (Risqué Fairy Tales Book 1) by Jessika Klide at Amazon
Have you read this book or another by this author? Tell us about it in the comments!