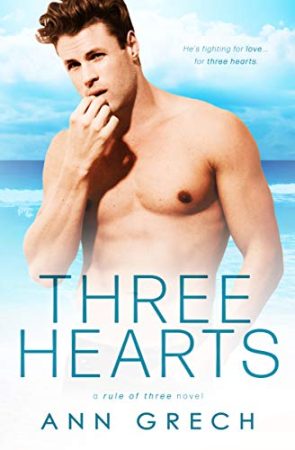 Steam: Steam Level 5
He wants his best friend's girl. How can he want his best friend too?
When Connor met Katy, he knew she was the one. But it wasn't meant to be. Six years later, with PTSD and an honourable discharge from the army, he has nowhere else to go except home—back to the only two people who can help him heal.
Connor should leave, but he can't seem to stay away.
Falling for Katy again isn't supposed to happen.
Neither is falling for his best friend, Levi. His very straight best friend.
He's fought for his country, and now he's fighting for love. This is one battle Connor cannot afford to lose.
Three Hearts is a slow-burn, emotionally charged, friends to lovers, bi-awakening multi-partner relationship romance that will leave you breathless. Previously published as Delectable, it is the first story in the Rule of Three series and can be read as a standalone.
Get Three Hearts (Rule of Three Book 1) by Ann Grech at Amazon
Get Audiobook
Have you read this book or another by this author? Tell us about it in the comments!