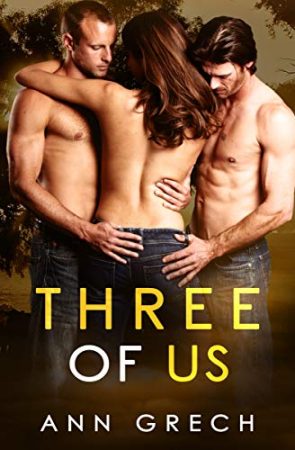 Steam: Steam Level 4
Two cowboys walk onto a ranch. The girl falls for both. But they're in love with each other, and she's stuck in the friend zone. Sounds like a bad joke, right?
Welcome to my life…
But I think I was wrong; my two cowboys are just friends.
It's been the three of us since the day we met. I've settled for friendship for over a decade, but I want more.
I've fantasized about getting between them, but they don't think I'm that type of girl.
It's about time these boys wake up and realize they're in love with me.
And each other too.
Hold my beer while I sort this mess out.
Three of Us is a standalone book in the Pearce Station universe. You'll meet new friends who become family and fall in love with Ally, Sam, and Craig.
Get Three of Us: A Pearce Station Spinoff by Ann Grech, Clarise Tan at Amazon
Have you read this book or another by this author? Tell us about it in the comments!