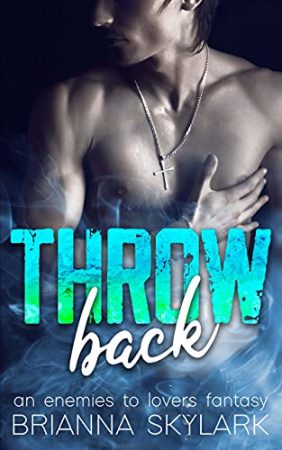 Steam: Steam Level 5
He's a drop-dead gorgeous, arrogant idiot, and she's a smoking hot, prissy little prude, with a secret filthy kink.
Sienna has hated Harry for years. Egotistical, dominant, obnoxious – she could barely stand the sight of him, until she moved away to London to start a new life. So when she's dragged back home by her parents for a two week summer holiday, staying in – of all places – Harry's house, she can't think of anything worse.
Except, something's different. Harry's changed. He's got a Hollywood smile, a quarterback jawline, and washboard abs. He's grown up, but she's still the same; innocent, sweet and naive.
So when he makes her a filthy offer, that has her tingling in all the wrong forbidden places, Sienna begins to discover that the boy she used to hate, might just be the man of her dreams.
Get Throwback (Forbidden Temptations) by Brianna Skylark at Amazon
Have you read this book or another by this author? Tell us about it in the comments!