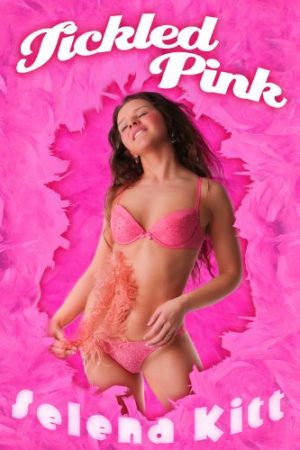 Steam: Steam Level 5
FROM BESTSELLING & AWARD-WINNING AUTHOR SELENA KITT
OVER ONE MILLION BOOKS SOLD!
——————
Who says sex can't be fun–or funny? You'll find more than enough amusing mishaps and uproarious situations to tickle your funny bone–and other things!–in this delightfully wicked and tremendously sexy anthology from Selena Kitt.
Stories included: Cold Day in Hell, Candy Hearts, Sleep Study, That Damned Cat, The Emperor's New Suit, Toto, The Vagina Monologue, C-u-n-n-i-l-i-n-g-u-s, Oedipal Panties, Do Not Ejaculate for 24 Hours, Orion's Belt, Love in an Elevator
——
Warnings: This title contains graphic language, humorous situations, and smokin' hot sex!
Get Tickled Pink by Selena Kitt at Amazon
Have you read this book or another by this author? Tell us about it in the comments!