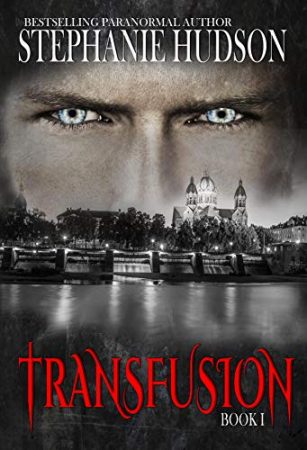 Steam: Steam Level 5
It's been seven years. Seven long years since that cold and cruel Vampire King, Lucius, broke her heart. Her naive little heart destroyed after one painful night she sneaked in to his Gothic nightclub, Transfusion. Seven years since he humiliated her, casting her aside and telling her just what he thought about her little obsession with him. Then he saves her life. Well, now he is back and this time he is out for blood, and all she can hope for is that it isn't hers that's on the menu. Because she is just your typical, ordinary, everyday girl who works and lives in London. Even if she is trying to make it on her own without the safety of her family. However, growing up knowing of the supernatural world and being human definitely has its draw backs. Especially when a certain Vampire King has her in mind for a date and his dominant and forceful ways are sending her re-ignited obsession with him into overdrive.But he does like her…doesn't he?
Get Transfusion by Stephanie Hudson at Amazon
Get Audiobook
Have you read this book or another by this author? Tell us about it in the comments!