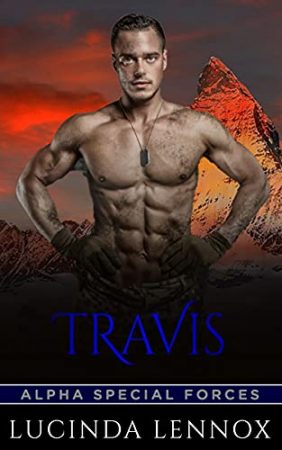 Steam: Steam Level 4
Travis: Alpha Special Forces (Book 5)
An Insta-love Alpha Male Military and Curvy Women Romance
Ashley
Working as the in-house nurse at an army base is not-so-new to me. I had my heart broken by some guy at a different base a few years back.
I'm determined to not make the same mistake again. But when I meet Travis I find that I don't have much of a choice. I fall for him immediately and we enter into a secret relationship.
With a new rule at the base forbidding us from being together, how long can we last before we get caught?
Travis
I've has always wanted to join the Alpha Special Forces. Having gone from trainee to trainer in just three years, I seem to be right on track to become a Commander one day. It's what I want, it's what I've always wanted.
I simply have to stay focused until then. I try my best to do just that, even when I fall for the new in-house nurse. Thanks to a rule that does not allow us to date, I can only see Ashley in secret.
We cannot get caught, otherwise I will be forced to make a difficult choice: the love of my life or the job of my dreams.
Sweet and steamy short story. Insta-love romance with an alpha male and curvy woman. NO cheating.
You can enjoy each book in the series as a standalone story so jump right in!
Get Travis: Alpha Special Forces (ASF Book 5) by Lucinda Lennox at Amazon
Have you read this book or another by this author? Tell us about it in the comments!