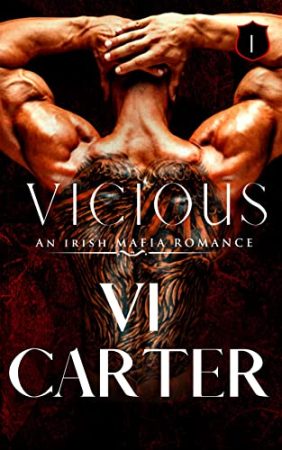 Steam: Steam Level 4
Killing for me is easy. Loving is an entirely different thing.
Una is the only person I ever gave a damn about, but she's off limits. I'm grateful she only spends the summer with us. I can't risk her getting involved in my life of crime. But now she's here, all grown up, and this time, I don't think I can stay away from her.
When Una starts partying with Darragh, who's as wild and unpredictable as they come, I can't afford keeping my distance any longer. Bodies seem to stack up wherever he goes. Cleaning up his messes used to be annoying. Now I have Una to consider, Una to protect.
My family is belly deep in the criminal underworld, and she's a distraction I can't afford. The closer she gets to me, the more I'm spiraling out of control.
I can't let her see who I really am, but I can't seem to let her go.
Buy Vicious for a fast-paced, suspenseful read today!
Get Vicious (Wild Irish Book 1) by Vi Carter at Amazon
Have you read this book or another by this author? Tell us about it in the comments!