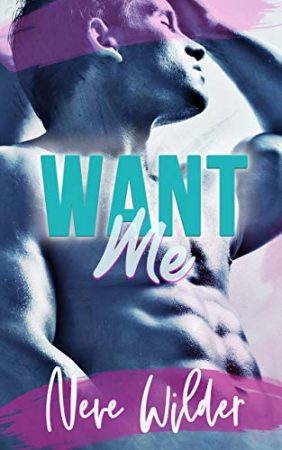 Steam: Steam Level 4
Two roommates. One calculus exam. A whole lot of extracurricular activity.
Living with four other guys, it's bound to happen.
Every guy's been caught taking care of business at least once, right?
It shouldn't be a big deal.
But I don't know Eric as well as my other roommates, and things are a little awkward now.
He's a loner. A mystery. Quietly confident. Smart.
Sexy as hell.
I've been happily subsisting on the typical frat guy diet of booze and sorority girls.
But the way Eric looked at me that night?
There was something there.
Something that's got me curious.
Something that's stirring up feelings I thought I'd left behind for good.
Something that's making me think I'm not as straight as I thought I was.
I can't get him off of my mind.
I don't think I want to.
So when he offers to help me study for a midterm, I take him up on it.
It's innocent.
Probably. Maybe.
There's no way I could've known what it'd start…
Want Meis a steamy new adult/college roommates-to-lovers gay awakening romance that unfolds across six episodes following Nate and Eric. Now bundled up in one collection with a bonus episode for a seamless reading experience. It's book one in the Extracurricular Activities series.
Get Want Me (Extracurricular Activities Book 1) by Neve Wilder at Amazon
Get Audiobook
Have you read this book or another by this author? Tell us about it in the comments!