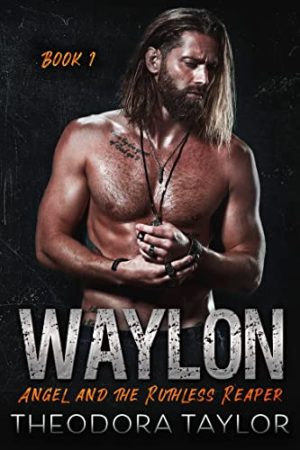 Steam: Steam Level 4
Since aging out of the foster care system and becoming a nurse, all I dreamed of was marrying a nice doctor and moving to a two-story house in the suburbs.
So how did a dangerous biker gang criminal end up handcuffed to my bed? And why did I agree to let that animal teach me how to…ahem…do things. Wicked things. In the very same bed he's been handcuffed to in order to keep me safe?
Long story.
And I'm truly scared to find out how it will end.
Reader Note: This is book 1 of the Waylon Duet
Get WAYLON: Angel and the Ruthless Reaper : Book 1 of the WAYLON Duet (Ruthless MC) by Theodora Taylor at Amazon
Get Audiobook
Have you read this book or another by this author? Tell us about it in the comments!