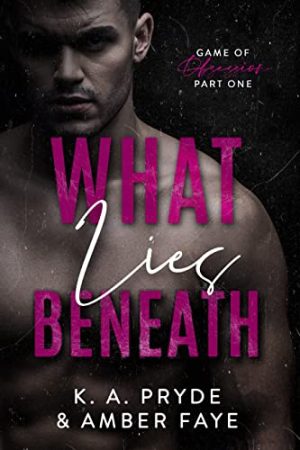 Steam: Steam Level 4
Viola
My grandmama used to tell me the women in our family were all cursed. They attracted danger. Not in bits and pieces, but in droves. She was struck by lightning—twice. Mom died in a plane crash. She was crossing the street at the time.
Me?
I attract obsession.
***
Cain
I swore I would protect her from the monsters.
But who's going to protect her from me?
Viola West is all sweetness and light—so why is she so surrounded by darkness?
I'll do my job. I'll keep her safe.
I'll do whatever it takes to protect her light.
The lengths I'll go to for this woman surprise even me.
People look at me and see a trustworthy, charismatic guy.
It's skin deep.
Underneath, and all the way through, I'm a liar. A fake. And so many more four-letter words than that.
Until this is over, until she finds out what lies beneath, I'll be right here. Watching. Waiting.
Once she's safe, maybe then I can tell her the truth.
She doesn't belong to the darkness. She doesn't belong to them.
She belongs to me.
**This is a dark stalker romance. Contact me if you have any CW questions! Dark content.**
Get What Lies Beneath (Game of Obsession Duet Book 1) by Amber Faye, K. A. Pryde at Amazon
Have you read this book or another by this author? Tell us about it in the comments!