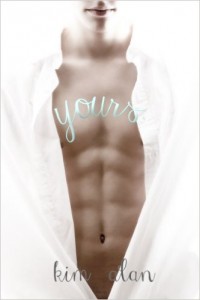 Steam:: Steam Level 5
This is a Gay Romance. It contains mild BDSM related material and sexually explicit scenes between men.
Kyle is a lost boy. "Freed" for his own good, he's doing his best to follow through on promises made. But he's struggling, there's no doubt about it. That is, until he suddenly finds himself in a place he least expected. Beau is an independent man, answering to no one but himself. If he's lonely, it's a small price to pay. That is, until a beautiful, lost young man stumbles into his bar on Valentine's Day. He can't turn him away. The boy needs him. Or is it the other way around?
This is a previously published title. Only the publisher and cover have changed.
Get Yours at Amazon
Get Yours at Barnes and Noble
What format is this book in? eBook
Have you read this book or another by this author? Tell us about it in the comments!