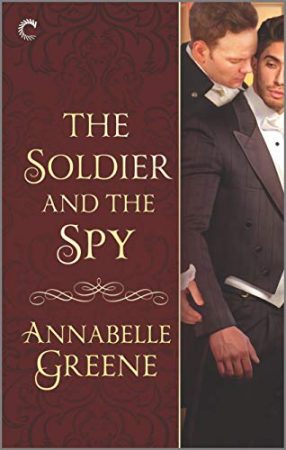 Steam: Steam Level 4
A beholden man finds himself falling for the war hero he's destined to double-cross.
Three hundred pounds for one night of protection. It's a job offer, but it's also a ruse. Captain Benjamin Frakes, war hero and de facto head of the Society of Beasts—a club for gentlemen who prefer gentlemen—is tempted to turn it down. But August Weatherby, the sexy, brazen stranger making the offer, has captivated him completely.
August is hardly the flush flirt he claims to be, however. An indebted man, desperate to save his infirm sister, August makes an ideal pawn for a lord eager to bring down the Society of Beasts once and for all. But August's charge to find evidence against Frakes is at odds with his own virgin desire to entice the captain into showing him the true meaning of pleasure.
As August's infiltration pushes him deeper into the beguiling world of delights behind the Society's closed doors, he and Frakes discover new ways to push the boundaries of their own cravings. But with mounting pressure to complete his devious mission, August finds himself torn between the man his heart yearns for and the sister whose life depends on his betrayal.
Get The Soldier and the Spy (Society of Beasts Book 2) by Annabelle Greene at Amazon
Get Audiobook
Have you read this book or another by this author? Tell us about it in the comments!