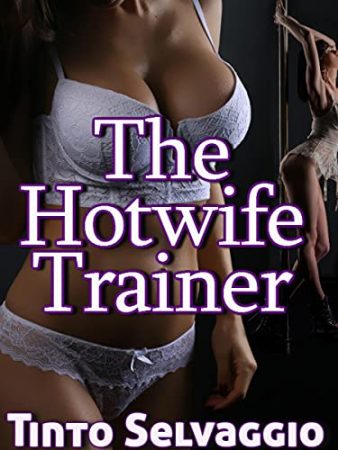 Steam: Steam Level 5
Spencer is in denial about his wife sharing urges. He shuns his deepest hotwife desires and wants to keep them suppressed because the twisted, conflicted jealousy is so difficult for him to deal with. It makes him uncomfortable and ashamed. Scared of what he might one day do.
He's determined to stay away from the fantasies. Even if doing so dulls both his libido and his sex life. And as a consequence, those of his pretty young wife Grace.
So when his boss in a new job shows a keen, if furtive interest in Grace and the couple's sex life improves hugely as a result, Spencer is faced with a dilemma.
Does he keep his wife well away from his boss and continue his old life of sexual frustration? Or does he encourage a little mild flirtation, safe in the knowledge that no decent employer would ever seriously seek to violate the marriage of a valued employee? Especially when the employer is as seemingly harmless as Spencer's.
But what if he learned of his new bosses' connections? Affiliations that could ultimately lead all the way to the hotwife harem trainer…
This is a c. 31k+ word ebook novella of hotwife sharing erotica. An adventure, written mostly from the husband's point of view, it contains explicit descriptions of sexual action and other activity including wife sharing, voyeurism, submission, cuckold humiliation, spanking and rough sex. Only mature adults who won't find that offensive should read this.
Get The Hotwife Trainer: My Wife, My Boss & The Hotwife Harem by Tinto Selvaggio at Amazon
Have you read this book or another by this author? Tell us about it in the comments!