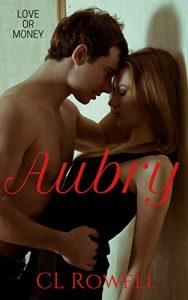 Steam: Steam Level 4
His name is Jonathon Grey.
He's the son of my father's worst enemy. We met five and a half years ago on the night of my fifteenth birthday party. He crashed the event and we danced the evening away. It was sooo romantic. When Daddy chased him off he left with my heart.
It was years before I finally saw him again and he treated me like crap, shattering my heart—I hate him…and now he owns me for an entire year.
An enemies to lovers second chance love story that will make you laugh and might even make you cry. Every story is a complete stand alone story in this series. Can be read in any order. No cliffhangers.
Get Aubry (Love or Money Book 1) by CL Rowell at Amazon
Have you read this book or another by this author? Tell us about it in the comments!