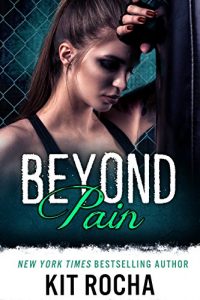 Steam: Steam Level 5
Book 3 (of 9) in the bestelling, multi-award winning BEYOND series and winner of a 2013 RT Reviewer's Choice Award.
Live fast, die young–anything else is a fantasy for Six. She's endured the worst the sectors had to throw at her, but falling in with Dallas O'Kane's Sector Four gang lands her in a whole new world of danger. They're completely open about everything, including their sexuality–but she hasn't survived this long by making herself vulnerable.
Especially not to a man as dangerous as Brendan Donnelly.
Bren is a killer, trained as a sniper by Eden and banished to the sectors when he burned out. His one outlet is pain, in the cage and in the bedroom, and emotion is a luxury he can't afford–until he meets Six. Protecting her soothes him. So does honing her already impressive fighting skills. But it's her hunger for touch that sparks a journey of erotic discovery. She only has one rule–he's the only one who gets to touch her.
In Bren's arms, Six is finally free to let go. But his obsession with the man who made him a monster could destroy the fragile connection they've forged, and cost him the one thing that makes him feel human–her love.
* * *
The Beyond Series is dystopian erotic romance. While the books explore kink and sex with multiple partners in a dark and decadent world, all sex between characters is 100% consensual.
Get Beyond Pain (Beyond, Book 3) by Kit Rocha at Amazon
Get Audiobook
Have you read this book or another by this author? Tell us about it in the comments!