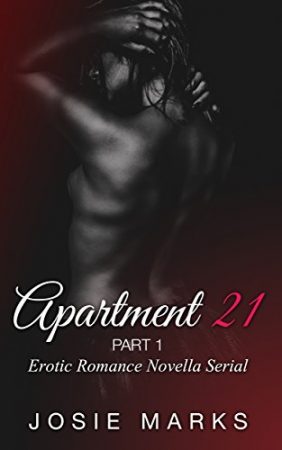 Steam: Steam Level 4
Apartment 21, part 1 of 3
Sasha Scott had a rough year; she spent the last twelve months picking herself up, healing her scared past and patching the wounds. Understandably, when the opportunity of managing the sale of the stylish, up market apartment presents itself, she jumps straight to it.
The Grange Complex is located miles away from Edinburgh, in the middle of nowhere, with stunning sea views, a pool, gym and hundred acres of landscape gardens available at her disposal. All of this sounds like a dream, but no one has ever mentioned the arrogant, mouthy Scottish god that lives next door.
The problem is that Dexter isn't just good looking, he is also a fist-clenching, heart-pounding, fervent, sizzling hot man, who makes her heart flutter uncontrollably.
She hates his guts.
With the talent, of melting women's panties off at a glance, he thinks he can have Sasha too. Well, he couldn't be more wrong. Sasha would rather eat dirt than sleep with him.
Dexter always takes what he needs. He wants to push Sasha until she breaks, desperate to figure out what is it about this girl that makes him want her so much.
Get Apartment 21, part 1 by Josie Marks at Amazon
Have you read this book or another by this author? Tell us about it in the comments!