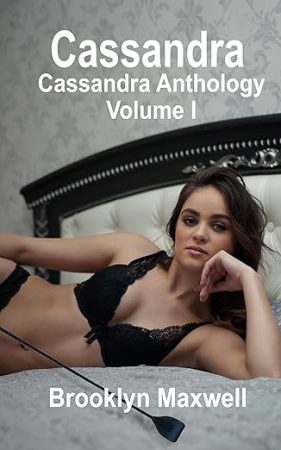 Steam: Steam Level 5
Cassandra Anthology: Volume One
Cassie is a young thirty-something attractive independent widow, with a hot but wayward boyfriend, Nathan. Sexually naïve, she embarks upon a voyage of sexual discovery after she tires of Nathan's cavalier behaviour. In the process, she not only discovers she has a predilection for giving spankings but begins to form a polyamorous relationship with a submissive woman. Cassie also finds sometimes she likes to switch and finds a Domme who becomes her friend. In these seven stories, you can read about Cassie's hot sexy spanking journey of self-discovery as the dominant loving woman she has always been destined to become.
Contains explicit adult themes, lesbian, bisexual, threesome, polyamorous themes, foot fetish scenes and adult consensual spanking, whipping and caning.
Anthology includes the following books also published separately in the Cassandra series:
Cassie learns to spank (Book One)
Cassie spanks again (Book Two)
Cassie's spanking playmate (Book Three)
Cassie spanks while Peyton watches (Book Four)
Cassie gives a hairbrush spanking (Book Five)
Cassie gives another hairbrush spanking (Book Six)
Cassie administers a spanking and a caning (Book Seven)
Get Cassandra: Cassie Anthology – Volume One by Brooklyn Maxwell at Amazon
Have you read this book or another by this author? Tell us about it in the comments!