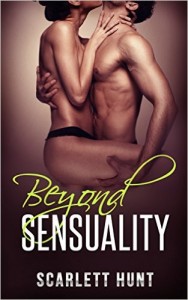 Steam:: Steam Level 5
Beyond Sensuality: Pleasure Download for FREE with Kindle Unlimited Now!
***With no cliffhanger ending!***
Blake has just lost practically everything and now needs to rebuild his life. He feels that he needs to shake things up, do something that is not of the norm and had his best friend Angela to lean on for support and guidance. She suggests that he needs to get it and find some young thing and use her until morning and then toss her away.
He instead finds a woman that despises him, rejects him at every turn and that makes him want hurt even more. He will not rest until she is with him, even if it means that yes to take drastic action to get her attention. Any truly immerse himself in to his dark side and what will happen when he finally realizes that it was always there to begin with?
Get Beyond Sensuality at Amazon
What format is this book in? eBook
Have you read this book or another by this author? Tell us about it in the comments!