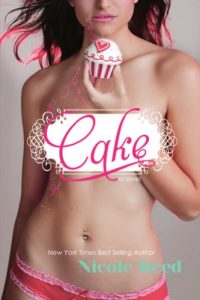 Steam: Steam Level 5
Would you be willing to make a mess of your life to get exactly what you want?
Kylie Lord has known Trent Moss and Dray Savage since college. Trent, the smart and kind-hearted humanitarian has had her heart from the moment they met, but someone else always had his. Dray is an arrogant professional football player who happens to be Trent's best friend and Kylie's nemesis "with benefits."
Three years after graduation, Kylie is commanding the world with a successful business; however, she lacks the one thing she wants and the one thing she can never have. That is, until one fateful day when Kylie decides to go after all of her forbidden fantasies and risk everything.
Two men, completely different and poles apart, but together they are her idea of perfection. One can only offer her tonight and the other forever, but can Kylie settle for just one man, or can she have her cake and eat it too?
Get Cake by Nicole Reed at Amazon
Have you read this book or another by this author? Tell us about it in the comments!