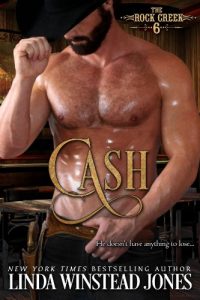 Steam: Steam Level 4
If you liked the Magnificent Seven, you'll love the Rock Creek Six!
Six elite Confederate soldiers band together after the War Between the States, hiring out their guns to protect lawless towns. Violence is all they know, until they make their way to Rock Creek, Texas.
Rock Creek is the only place gunslinger Daniel Cash dares to call home, even though he's surrounded by constant and annoying reminders that the others have moved on. His friends have made lives and families for themselves, they've finally left the war behind. He never will.
Nadine Ellington, a girl from his past, comes riding into town with the son Cash never knew they'd created before he left town to go to war. His teenage son who's decided to become a gunslinger has come looking for a mentor in the deadly man he most admires. The man he doesn't know is his father.
Nadine desperately wants Cash to convince their child that the life of a gunslinger isn't for him. She promises her old love anything, if only he'll do as she asks. While she searches for a trace of the boy she once loved in the hard man who's taken his place, Cash is faced with the ugly truth that no one he loves will ever be safe.
Get Cash (The Rock Creek Six Book 6) by Linda Winstead Jones at Amazon
Have you read this book or another by this author? Tell us about it in the comments!