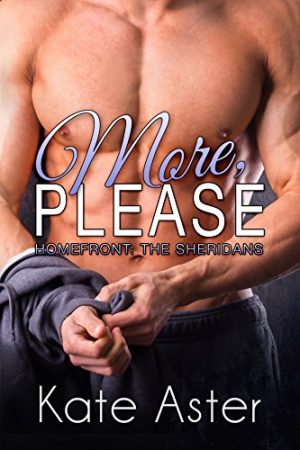 Steam: Steam Level 4
I know exactly what I want. And it has nothing to do with the hot Navy SEAL I picked up in a bar.
Really… it doesn't.
Even though the pressure of his lips on mine fires me like a hot kiln, and the feel of his ripped chest beneath my hungry fingertips…
Wait… I'm digressing. Focus, Allie.
Since graduating from college, I've been juggling two jobs while fostering abandoned dogs, with my sights set on opening a rescue kennel. I'll do whatever it takes to succeed, even if it means fighting back my cravings for the man who's been fueling my fantasies since I got my first taste of him in a hotel elevator.
This guy is too full of secrets. Dark ones, hidden behind his ice blue eyes. Secrets of his Special Ops past and of a billionaire family that employs half our town. He won't let me into his world, and it's for the best.
Logan Sheridan is more than I can handle. But when he slips his way into my life, searing the memory of his rock-hard body pressed against mine into my consciousness, all I can do is remember that night in the elevator…
…and ask for more, please.
* More, Please is a stand-alone romance with no cliffhangers. *
Get More, Please (Homefront: The Sheridans Book 1) by Kate Aster at Amazon
Have you read this book or another by this author? Tell us about it in the comments!