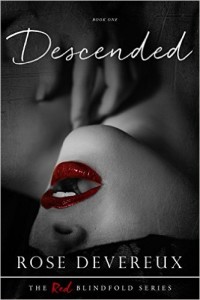 Steam:: Steam Level 5
"For me, dominance means feeling in control and out of it at the same time. I avoided that dilemma for eight years. Until I met her."
It's Sophie Quinn's chance to make a name for herself. Her assignment: interview investor Marc Brayden, descendant of the most notorious sadist in history. Her mistake: falling hopelessly, obsessively in love.
Marc is mind-blowingly sexy, but determined to stay away from Sophie. She brings out powerful dominant urges that are dangerous to them both. But when he loses control, the pleasure is more than either of them can resist.
Sophie shut down her heart after too much betrayal and loss. Now she's thousands of miles from home and under Marc's spell. What is he hiding? Why do his desires torment him? Torn between love and the truth, she resolves to learn everything she can about Marc's cryptic past, even if she risks losing him forever.
What format is this book in? eBook
Have you read this book or another by this author? Tell us about it in the comments!