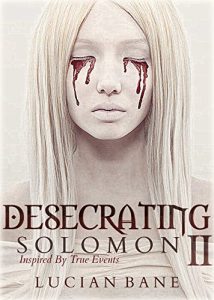 Steam: Steam Level 4
On the seventh day, of the seventh year… she desecrates
Solomon and Chaos find themselves in the hands of evil. Tortuous days in the old asylum are no longer a thing of the past. The church is looking for redemption in the form of Solomon Gorge. And the deranged spirits of the past, beckon Solomon to come… come and see the secrets hiding in the walls of the asylum.
Get Desecrating Solomon II by Lucian Bane at Amazon
Have you read this book or another by this author? Tell us about it in the comments!