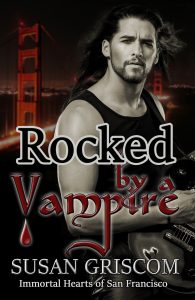 Targeted Age Group:
Steam/Violence Level: (Ranked from 1 to 5, as noted by the author): Steam Level 4
Free for 3 days only 2-21-17 to 2-23-17
He's dangerously sexy, insufferably arrogant, rude, and complicated as hell, yet what he reveals to her makes it impossible to stay angry and she can't stop her growing desire for him.
Lane, the younger twin of two powerful and sexy vampires, has always walked in his brother's shadow. And for good reason. There are monsters that plague his mind. Demons that once destroyed him. Broke him. Now, his desire for Vanessa torments him, igniting those revenants whenever he thinks of her. He's desired her for months, but he hates what she is—what she stands for. Can the witch he loathes be the one to tame his demons, or will she only send him farther into hell?
He wants to claim her, own her until he discovers something about her he has no choice but to admire, and when she lets down her guard, all he wants to do is comfort her—love her.
Vanessa has her own fears to conquer. A witch by birthright, she's powerful yet vulnerable. How the hell will she be able to help Lane defeat his demons if she can't overcome her own?
They rock each other's worlds, but when evil comes knocking at their door, someone will need to die or they'll lose each other forever.
Get Rocked by a Vampire at Amazon
Have you read this book or another by this author? Tell us about it in the comments!
All information in this post was provided by the author and is not altered. We do this so that you the reader can decide to buy a book based on what the author says and how they present themselves and their book.