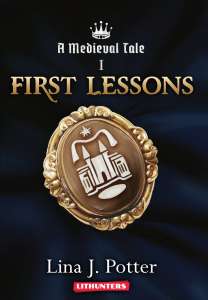 Steam Level: Steam Level 4
Category: Historic Medieval
About First lessons:
An exciting time travel tale by Lina J. Potter
Join the time travel adventures of Lilian: a medical student in the past, a medieval countess in the present, written by a bestselling Amazon author.
Purchase Print Books
Links to Purchase Audiobooks
Listen to a sample of Audiobook at Amazon
Links to Purchase eBooks
Link To Buy First lessons On Amazon

Disclaimer: All information for this book was submitted by the author and is presented as is so you get to know the author and their style. Prices are subject to change.