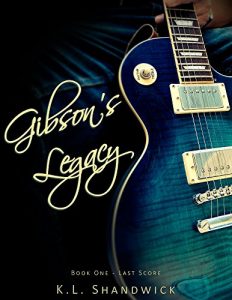 Steam: Steam Level 4
Do you believe in fate?
Or a series of little happenings that make the impossible a reality?
Chloe Jenner would have laughed at those questions, but then she would never have believed what happened to her.
Gibson Barclay—hot-as-sin, charismatic with a worldwide playboy legacy,
believed there was no such thing as fate.
In his world, he took what he needed and he made his own wealth and luck.
Years later their worlds collided again. And a series of fluke events created a second chance for both Chloe and Gibson.
But when that second chance is built on a lie, how can love and trust ever grow?
Can a famous wealthy playboy rock star ever hope to redeem himself to win the heart of the only girl he truly desires?
Get Gibson's Legacy: Rockstar Romance (Last Score Book 1) by K.L. Shandwick at Amazon
Have you read this book or another by this author? Tell us about it in the comments!