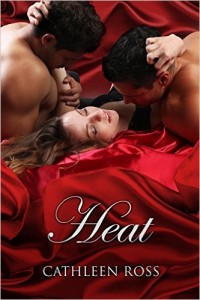 Steam:: Steam Level 5
The world's gone to hell, and Helen MacKenzie's only chance of survival is the two sexy commandos determined to keep her safe by taking her to the newly secured Base.
There's an unwritten rule at the Base where women are scarce. The soldier who finds a woman gets to keep her, only this time two commandos want Helen.
When zoologist Helen volunteers to remain at the zoo to protect the animals until help comes to rescue her from flesh-eating braindeads, she doesn't expect her work colleagues to turn too, thanks to the virus that's changed her world—and everyone else's—into a living hell. On the day Corporal Peter Clark and Corporal Adam Tenny rescue Helen, she doesn't know which commando she wants more, until she discovers she can have them both.
Heat is a ten thousand word story that is linked to the novel, Base.
What format is this book in? eBook
Have you read this book or another by this author? Tell us about it in the comments!