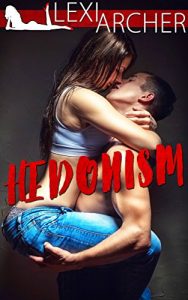 Steam: Steam Level 5
Hedonism. The most exclusive club in the city. Invitation only.
Edward and Anne just got an invite.
The invitation is a portal to a new world of riches, power, and passion, but sharing was never on their minds. The hot young married couple will find their vows tested as they discover a sizzling new world where monogamy isn't all its cracked up to be.
Hedonism. One couple's descent into the sexiest madness possible.
Get Hedonism by Lexi Archer at Amazon
Have you read this book or another by this author? Tell us about it in the comments!