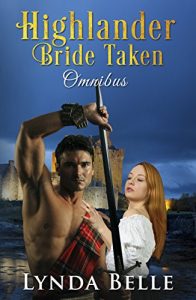 Steam: Steam Level 5
Will a new bride go through with her wedding night? Even if the groom is 81 years old?
Or will someone else save her from this fate?
A highlander bride knows her duty. She is the bride price for peace. But after she notices her new nephew-in-law, she wishes her bridal night were with the other lord of the house. After her wish comes through with her strapping nephew-in-law, Lady McPherson has a dilemma. Does she ignore the man she loves and be a dutiful wife? Or follow her heart and be with the nephew of her husband.
Conall is an amazing Scotsman. Gorgeous, honest and warm, she can't seem to stay away from him. Raised to be a devoted Scottish lady, she cannot resolve the conflict in her heart.
She makes the choice to love at all cost. She loves him in secret and pretends the heir they are trying to make is really her husband's. Will their plan work? Or will her brothers find out the secret she is keeping. Caught in the arms of her lover, will she sacrifice her love to live?
Get Highlander Bride Taken: Omnibus by Lynda Belle at Amazon
Have you read this book or another by this author? Tell us about it in the comments!