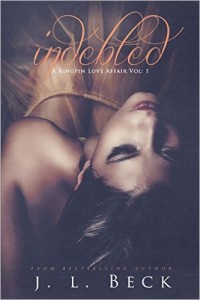 Steam:: Steam Level 4
Author Disclaimer: This book is intended for readers 18+ only. It is a dark, erotic romance that contains copious amounts of violence, sex, murder, swearing, dubious content, and things that aren't suitable for anyone but adults. This book also contains graphic abuse, some that may cause triggers. Please be advised that I as a person, do NOT content to this type of behavior and I do NOT agree with emotional, and/or physical abuse in any way, shape or form. This is a work of fiction and nothing contained in it is based off of my life, or someone else's. Please heed the warning when I say that this is dark. It's not rainbow and ponies, its murder, and darkness that blooms into love.
-Roughly 220 pages in length-
"You don't make deals with the mafia, my dear. I'm the mafia king, and I don't take payments, unless they're in blood. So tell me… Who shall be paying today?"
What reviewers are saying…
"You ask yourself why? Well, HOW IN THE HELL DO YOU THINK I'LL MANAGE TO WAIT FOR THE NEXT PART OF THIS (I don't EVEN have an adequate word to describe awesomeness) BOOK, WITHOUT LOSING MY DAMN MIND??!!" -Goodreads Review
"I'm sitting here after finishing this book just wondering what I just read & did it seriously end the way it just did." -Goodreads Review
***
It was suppose to be a debt settled, just a price being repaid.
Instead love was born…
…from unpaid dues it bloomed.
See, that's the funny thing about love, you never expect it.
After losing her mother to cancer a few months prior to graduating, Bree Forbes was finally able to take some time away and enjoy her college days. That all changed in a blink of an eye the moment Bree came home for break. She didn't expect to find her dad strapped to chair, a gun pointed at his head.
Alzerro "Zerro" King wasn't a man to be messed with. Women flocked to him and men ran from him. He ruled the mafia with an iron fist and no one ever crossed him unless they wanted to pay the price. He believed the only way to pay for something, if unable to do so, was to do it in blood. Nothing got him harder than stringing someone up, and putting a bullet in their head.
That is until Bree.
One look is all it took for him to know she could pay for her father's debt in many other ways… Ways that could get him hard.
Could a big city mafia king fall in love with the small town country girl? Would she be able to handle his dark and demanding ways? When push comes to shove, would Bree end up running only to be killed? Or would she sacrifice herself for love?
What format is this book in? eBook
Have you read this book or another by this author? Tell us about it in the comments!