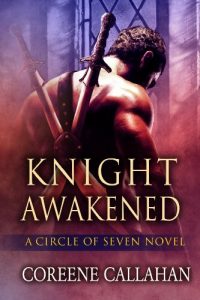 Steam: Steam Level 4
In AD 1331, warlord Vladimir Barbu seizes control of Transylvania. But in spite of his bloody triumph, his claim to the throne remains out of reach. The king of Hungary opposes his rule, the Transylvanian people despise his brutal ways, and the high priestess needed to crown him has vanished without a trace. But Barbu hasn't come this far only to be thwarted by a woman. He unleashes his best hunters to track her down and bring her to him—dead or alive.
For Xavian Ramir, killing is the only life he has ever known. Torn from his family when he was a child, he was trained from an early age to be an elite assassin. But now he longs for something more, vowing to start anew after one last job. The bounty on his target's head is enough to set him up for good—if he can resist the long-dead conscience that stirs to life when he meets his beautiful mark.
Afina Lazar never wanted to become high priestess, but the brutal murders of her beloved mother and sister leave her no choice. Now she is running for her life, desperate to protect the magical amulet entrusted to her care. But when Barbu's assassin comes for her, she realizes her only chance of stopping the warlord's rise to power is to convince this enigmatic—and handsome—hunter that she is more valuable alive than dead.
Dramatic and fast-paced, Knight Awakened is a stirring love story between two people searching for a second chance in a magical world of assassins, warlords, unearthly beasts, and nonstop adventure.
Get Knight Awakened (Circle of Seven Book 1) by Coreene Callahan at Amazon
Get Audiobook
Have you read this book or another by this author? Tell us about it in the comments!