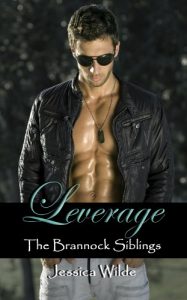 Steam: Steam Level 4
Adventure. That's all Aislinn 'Ash' Brannock wanted in her life. Her dad and two brothers – all cops – got to see it all, but their over-protectiveness made her feel like she had been locked away in a tower with three fire breathing dragons watching her every move. Yes, it was that bad. The only silver lining? Lucas Shade. Her brothers' best friend growing up, and apparently the only man she will ever love because let's face it, none of the others even come close. After an unfortunate mistake lands her back in her father's home, her world is turned upside down and Lucas is there in a tightly wrapped package of serious with a big red bow on top. Life just got interesting, but it comes with a price, one she never wanted to pay.
Detective Lucas Shade never had a real family, but the Brannocks took him in as one of their own and he never took it for granted. Ash was a big reason for why he stuck around, but in order to save himself the beating of a lifetime from her two older brothers, he kept his feelings for her hidden. When the case he has been working on for months takes a turn, Ash could become the leverage the bad guys have been waiting for, but keeping her invisible may destroy everything Lucas has worked so hard for. Good thing Ash is the only person he would give up everything to protect.
For readers 18+ due to language and sexual situations.
Get Leverage (The Brannock Siblings Book 1) by Jessica Wilde at Amazon
Have you read this book or another by this author? Tell us about it in the comments!