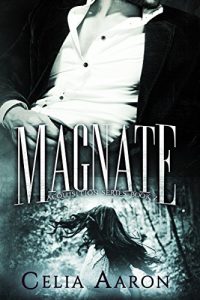 Steam: Steam Level 5
Lucius Vinemont has spirited me away to a world of sugar cane and sun. There is nothing he cannot give me on his lavish Cuban plantation. Each gift seduces me, each touch seals my fate. There is no more talk of depraved competitions or his older brother – the one who'd stolen me, claimed me, and made me feel things I never should have. Even as Lucius works to make me forget Sinclair, my thoughts stray back to him, to the dark blue eyes that haunt my sweetest dreams and bitterest nightmares. Just like every dream, this one must end. Christmas will soon be here, and with it, the second trial of the Acquisition.
Full disclosure: This book is a dark romance and is the second book in the completed series.
Get Magnate (Acquisition Series Book 2) by Celia Aaron at Amazon
Get Audiobook
Have you read this book or another by this author? Tell us about it in the comments!