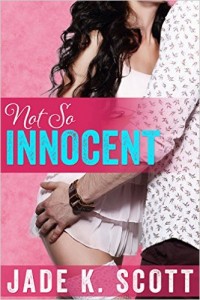 Steam:: Steam Level 4
What do you do when you fall in love with someone who is so completely and totally off limits to you that you'd be disowned by your own family?
That's what happened to me. I fell for him the minute I laid eyes on him. It was an all-consuming passion that I just couldn't shake.
When he married the woman closest to me, it ripped my heart into a thousand tiny pieces. I couldn't believe this was happening to me.
I guess he just saw me as this innocent little thing, because he barely gave me a glance. I'd just have to show him that I'm not so innocent, after all. Maybe then he'd see it was me he was meant to be with, not her.
NOTE: Part two is now available!
What format is this book in? eBook
Have you read this book or another by this author? Tell us about it in the comments!