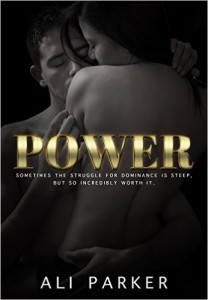 Steam:: Steam Level 4
From Best Selling Author, Ali Parker comes an erotic tale that's sure to melt your heart and your panties…
Power. It's addictive and misused, but not this time. This time it's the one thing that protects, that guards against the potential of loss. It's a glass house in the midst of a turbulent sea.
Elizabeth Barron has it all. Wealth. Stature. Power. She is the end all and be all within her small world. A bitch with a tight grip on everyone and everything. Nothing can soften her blow or tame her fire. Nothing but Nate.
Too bad he's married and one of the good guys. Or is he?
Note from the Author: +18 due to explicit sexual content and foul language. This is a stand-alone erotica short-story with romance elements and HEA.
Get POWER at Amazon
Get POWER at Barnes and Noble
What format is this book in? eBook
Have you read this book or another by this author? Tell us about it in the comments!