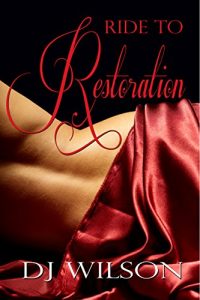 Steam: Steam Level 4
Can you imagine meeting someone in throes of your chaos who takes your breath away, even when you have little breath left to share? Someone who inspires you to press on, regardless. In the midst of a financial crisis, coupled with a long term relationship crashing into the abyss…I met a girl. Thus, my incredible story continues with Ride To Restoration, blending fascinating snippets of real life, interspersed with generous amounts of fiction.
In this second book, D learns that paying it forward is not without costs, toss in Candi Parker, the girl of D's dreams gone rogue, along with vivacious Victoria Lawson, attorney at law, who willingly steps in to fill Candi's thong, and D's hilarious misadventures continue across Canada. Reality sets in and the bullets begin to fly just two days after he returns to the states.
D sends Victoria away to keep her out of harm's way, before tackling his real life demons, aka A.J. Standford, the Ponzi scheming banker who has a bounty on D's head, and Candi's extended family, the Gambinos, who will profit from his demise.
The romantic side of the story poses multiple questions: Will D settle for Victoria after being royally screwed by Candi or will his feelings for Candi propel him back into her life and the crime family's ongoing chaos? Will Candi take back her sleazy ex-husband Joseph or will she somehow manage to break with her powerful family and come crawling back to D's loving arms?
With all of this going on, there's bound to be hell to pay sooner rather than later. Like momma always said, "When you play with fire, you're gonna get burned."
Mega Meal Challenge, A Dream Worth Sharing.
Every e-book sale from our Ride Series generates a $1.00 donation to Second Harvest Food Bank, which in turn, generates 3 meals for those across America needing a little extra help. My goal of a hundred thousand meals purchased
through our Ride Series may be lofty, but not unreachable. Thanks to you, we've surpassed fifty thousand meals to date. Your purchases, along with your fair and honest posted reviews, inspire me to wake up each day with a new story to share from my ongoing Ride.
Get Ride to Restoration (Ride Series Book 2) by DJ Wilson at Amazon
Have you read this book or another by this author? Tell us about it in the comments!